No matter how big or small the job, ion irrigation is there every step of the way ensuring the best job from start to finish, every time.
Certified Landscape Irrigation Audits
We've got our eye on performance.
As Certified Landscape Irrigation Auditors, we are equipped to provide an objective review regarding sprinkler and irrigation system performance. The firm employs on-site assessments and industry-specific software to estimate sprinkler performance during design and post-construction. System efficiencies, estimated and actual, are the basis for all irrigation economic analysis and recommendations.
Master Planning and Economic Analysis
Master planners, professional number crunchers.
Municipalities, institutions, and developers are increasingly planning large scale irrigation networks, or renovations to existing networks in response to the linking of irrigation with stormwater, infrastructure improvements, sustainability strategies, project phasing, and tightening water supplies.
ion provides long-range planning, system assessments, life-cycle costing, and feasibility analysis of potable, non-potable, and central control applications. ion has prepared irrigation master plans for rural subdivision developments, sports complexes, golf course and park improvements, campus redevelopments, and central control networks.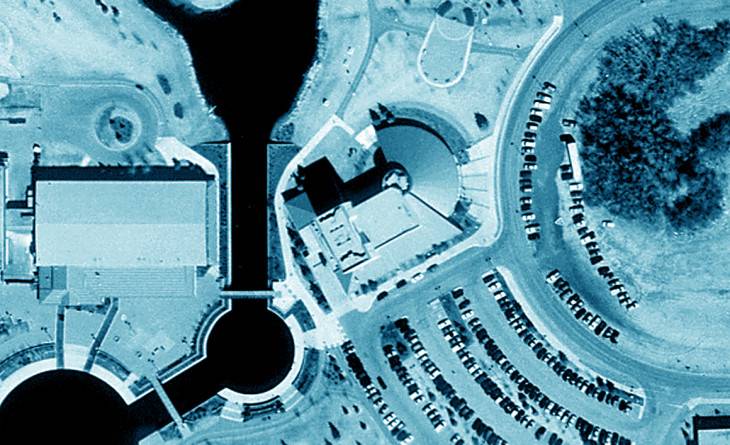 Irrigation System Management and Support
We've got your back.
The firm designs and manages central control networks for municipalities, sports facilities, and institutional-commercial complexes using products from various manufacturers and combinations of communication types. Pumps, soil moisture sensors, injection systems, and various weather links are increasingly being integrated and managed by central control systems. ion provides clients considering central control with preliminary cost estimates, feasibility studies, product consultation, tendering, purchasing assistance, implementation, training, and support.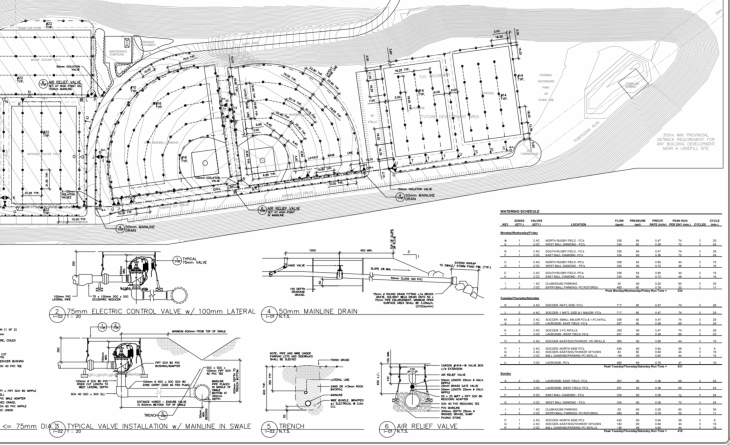 Design and Contract Administration
Let us worry about the fine print.
ion's trained staff is skilled at completing professional-quality detailed designs in AutoCAD, and in preparing and administering contract documents for projects of all scopes and sizes consistent with deliverables required by our landscape architect, engineering, and municipal-institutional clients.

ion is familiar with the Acts, Bylaws, and Codes in all jurisdictions where we work. We are proud of our reputation for resourcefulness, practicality, attention to detail, and promptness.
GPS Mapping and As-Built Drawings
Putting you on the map.
ion provides layout, as-built, and mapping services using survey-grade GPS equipment and civil/survey software typically for our municipal parks, institutional-commercial, golf, and contractor clients. Property managers appreciate the mapping accuracy and attributes which can be incorporated into their GIS networks and central control programs. Contractors value accurate and convenient layout and as-built capabilities. Accurate as-built records provide an invaluable maintenance tool.
Sustainable Design
LEED-ing the way with green initiatives.
ion assists our clients in promoting their leadership in environmental issues, sustainable design, "green building" (LEED®) policies, and Best Management Practices. We employ high-efficiency water conservation principles in every irrigation system design. In fact, our design philosophy has not changed since the advent of the LEED® program. However, the LEED® Rating System has validated our water-efficiency forecasts and innovative designs.
The low impact development principle of using water where it lands and new guidelines that regulate off-site stormwater flows has ratcheted up the feasibility of using stormwater for irrigation. ion has consulted on a number of stormwater capture and reuse projects and continues to stay current on the latest industry developments and guidelines.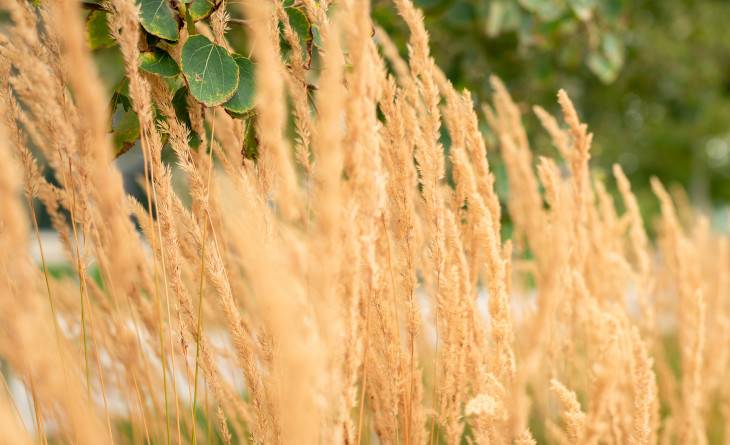 Sustainable, Dependable, Professional
With over 20 years' experience, we provide the expertise you need